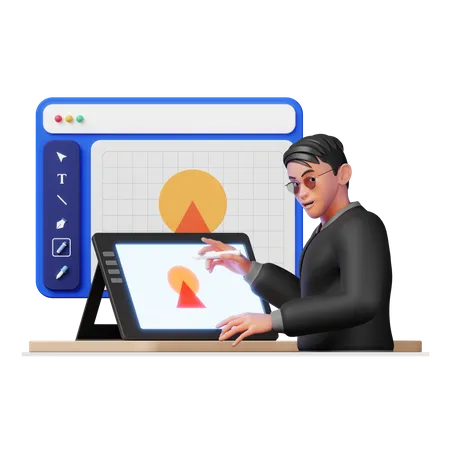 Website design order registration methods
1- Call the phone numbers 09148745374 | 09148672173 and receive free consultation
2- Send details rfp or proposal Project to email info@realrobot.ir
3- Get the application form for website design services in PDF form and complete and send it to Real Robot Company

The cost of website design
| Facilities / Plans | Basic plan | Dedicated plan | VIP plan |
| --- | --- | --- | --- |
| Company brand exclusive theme design | – | – | ✔️ |
| Delivery time | 15 days | 25 days | 45 days |
| Minimal graphic design to increase the speed of the site. Simple and light graphic design without additional elements | – | – | ✔️ |
| Optimum coding to speed up site execution | – | – | ✔️ |
| Ability to choose from 100 ready-made templates | – |   | Dedicated |
| Choose from 10 ready templates | ✔️ | ✔️ | Dedicated |
| Automatic optimization of output pages optimization optimization | ✔️ | ✔️ | ✔️ |
| Saving pages as cache | ✔️ | ✔️ | ✔️ |
| Introducing the team of colleagues | ✔️ | ✔️ | ✔️ |
| Plans and projects | ✔️ | ✔️ | ✔️ |
| Ability to manage users | ✔️ | ✔️ | ✔️ |
| Product gallery | ✔️ | ✔️ | ✔️ |
| News section design | ✔️ | ✔️ | ✔️ |
| Online chat system with site visitors | ✔️ | ✔️ | ✔️ |
| Introduction of products and services | ✔️ | ✔️ | ✔️ |
| Portfolio gallery | ✔️ | ✔️ | ✔️ |
| Page about us and introduction | ✔️ | ✔️ | ✔️ |
| Contact us page | ✔️ | ✔️ | ✔️ |
| Security settings | ✔️ | ✔️ | ✔️ |
| Visitor statistics | ✔️ | ✔️ | ✔️ |
| Installing professional SEO tools | Call | ✔️ | ✔️ |
| Examples of work done | Call | ✔️ | ✔️ |
| اPlace to create survey | Call | Call | ✔️ |
| Teaching how to use professional SEO tools | Call | Call | ✔️ |
| Custom logo design | Call | Call | Call |
| Types of user information registration forms | Call | Call | Call |
| Designing the representation acceptance form | Call | Call | Call |
| Add a second language to the site | Call | Call | Call |
| Recruitment form design | – | Call | Call |
| Staff information and organizational chart | – | Call | ✔️ |
| Exclusive design of the contact form | – | Call | ✔️ |
| Ability to manage customers | – | ✔️ | ✔️ |
| Types of communication forms with the site manager | – | ✔️ | ✔️ |
| Blog section design | – | ✔️ | ✔️ |
| Representatives introduction page | – | ✔️ | ✔️ |
| Articles section | – | ✔️ | ✔️ |
| Free ir domain | – | ✔️ | ✔️ |
| E-commerce consulting | – | – | ✔️ |
| Free training in Real Robot Company | – | – | ✔️ |
| Enter the content of the site pages | 1 page | 5 page | 10 page |
| Slide home design | – | 1 slide | 3 slide |
| The ability to place an order online | – | Call | Call |
| Ability to pay online | – | Call | Call |
| Types of order registration forms | – | Call | Call |
| Advice on getting a trust symbol quickly | – | ✔️ | ✔️ |
| common questions | – | Call | Call |
| 1 month free professional hosting | 1 gig | 2 gig | 4 gig |
| Full site technical support | 3 months free | 6 months free | 12 months free |
| Price starts from | 15 میلیون تومان 12 میلیون تومان | 39 میلیون تومان 28 تومان | 58 میلیون تومان 47 میلیون تومان |
| Consultation and order | Pre-invoice request | Pre-invoice request | Pre-invoice request |
Various services are provided in setting up the site, and each of these services can have different costs according to the customer's request. Website design and using different services can include fixed and variable costs. Using different graphic designs in setting up the site does not increase the cost of the site design much.
Finally, we must say that the costs of setting up the site can vary depending on the customer's order, and it is not possible to make a definite opinion about it. You can use the services of Real Robot Company to get the best prices and save your money and leave the creation of the website in the hands of experts. Finally, we must say that various tips and facilities should be considered in the construction of the site in order to provide a comprehensive site to the audience.
Designing a website is considered a challenge for people and it is necessary to entrust the construction of the website to someone who has experience in this field and is familiar with the possibilities that should be considered in website design.
What are the benefits of website design and why should we have a website?
Probably some people ask themselves these questions: 
· Why should I have or design a website?
What are the advantages of having a website?
· How can designing a website help me?
And questions like this that need an accurate and clear answer.
In August 2017 (August 1996), it has been 26 years since the first website page entered the online world. It is very difficult to believe that the world of the Internet has been growing in a strange way since that year and it seems that this growth will continue forever. More than one billion registered domains is a proof of this growing growth.
Of course, there is another reality, which is that out of the millions of websites and registered domains, only about a quarter of them are active in the real sense. The rest of them are considered 'parked' domains that have no activity. Among these 250 million active websites, only a limited number receive daily traffic and visits. Therefore, there is still a reasonable amount of competition for new websites that are looking to operate on the Internet.
Many small businesses still do not use the internet space to develop their business. In fact, according to research conducted in America, 49% of small businesses do not have a website at all. This statistic is certainly much higher in Iran.
The first reason your company and business needs a website, even if it has less than 5 employees, is where else can you find so many potential customers in a very short time?
For example, in the research conducted, Canadians spend about 36.3 hours of the month searching and on the Internet (a little more than an hour a day), and this number among American users is about 35.2 hours.
It is interesting to know that although exact statistics are not available, these numbers are much higher in Iran. In some studies, the average presence of Iranian users in cyberspace (websites, search and social networks) is estimated to be between 5 and 9 hours per day. It is struck that it seems very high.
There are more than 40 million internet users in Iran, which is a very high number. Therefore, the virtual world has a very high potential for marketing due to its features. According to almost all marketing experts, virtual space is the biggest and strongest platform for Sales and marketing have been increasing throughout human history.
All of these depict only a corner of the power and breadth of the virtual space. If you are the owner of a small or medium business and you still ask yourself, what is the benefit of having a web?
Consider these 6 clear reasons why: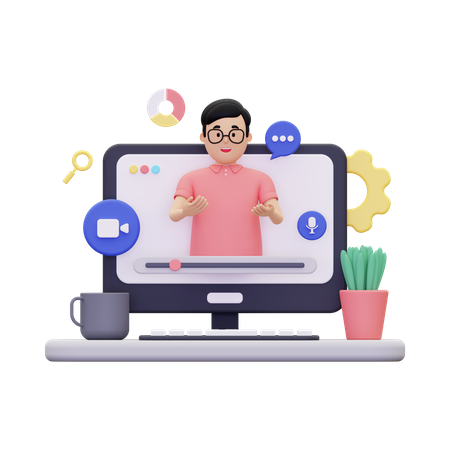 1- Nowadays, people use the internet instead of the phone book
The fact is that today people find the most and most important information they need from the Internet. Potential customers decide which doctor or clinic to go to, which service company to use, and which product to buy. Where and how to get what you want. According to all marketing principles and methods, it would be very wrong to ignore such a huge potential.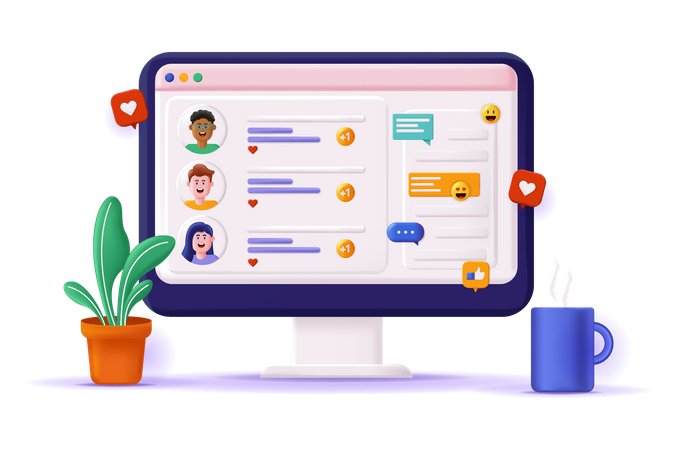 2- Designing a website gives your business a lot of credibility
مردم انتظار دارند مشاغل و بیزینس های مختلف، یک وب سایت مختص خود داشته باشند.درست همانگونه که در گذشته انتظار داشتند هر شرکت و کسب و کاری دارای آدرسی واقعی برای مراجعه حضوری داشته باشد تا بتوانند به آن اعتماد کنند.وب سایت شما در واقع همان دفتر کار یا فروشگاه شما در دنیای اینترنت است که آدرس مخصوص به خود دارد.
The truth is that nowadays not having a website creates many questions in the minds of users. Is this company or this doctor and clinic legal? Does he know his job? If this company is really professional in its work, how come it has not yet registered any personal database in the web world? And many other thoughts that you do not want to form in the minds of customers about you.
The fact is, in many of these cases, people will trust your competitor companies that have designed a complete website and display their portfolio and service samples to users, and will eventually go to them, even if you Be better than them.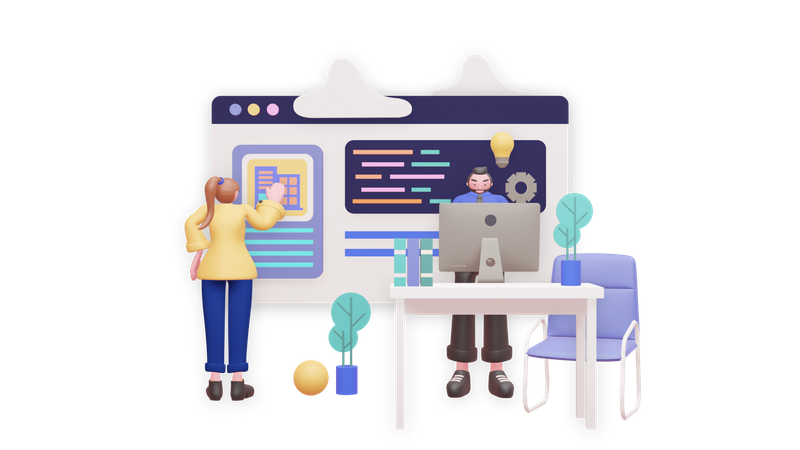 3- Website design creates a new marketing channel for you
Having a website gives you a permanent presence on the Internet. Look at it like an advertising billboard. Only this billboard is installed in the virtual world instead of physically, and thousands or millions of users daily. They are passing by and see it. In this way, a new chance and a new channel has been formed for you to be seen and introduce products and services.
Of course, you should keep in mind that the number of people who can see your billboard and the amount of attention this billboard can attract depends on your activity in the virtual space and your efforts. Methods such as SEO and site optimization , the use of social networks, online advertising, etc. can have a significant impact on the visibility of your website.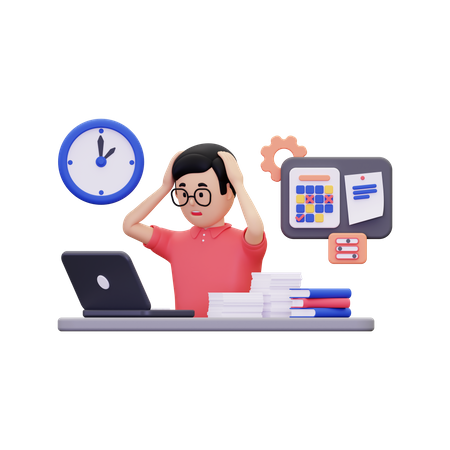 4- Having a website allows you to collect customer information
For example, it is often difficult to ask your customers to write down their email address or phone number on a piece of paper when they contact you so that you can contact them in the future.
But it is much easier to type the email address or mobile number in a section of the website. Especially if users know that they will receive something special in exchange for providing this information. For example, a newsletter, a special report about a product, a special discount or Information about future discounts and..
When you have information about users, you will have another way to communicate with them and encourage potential customers to use your services or buy your products.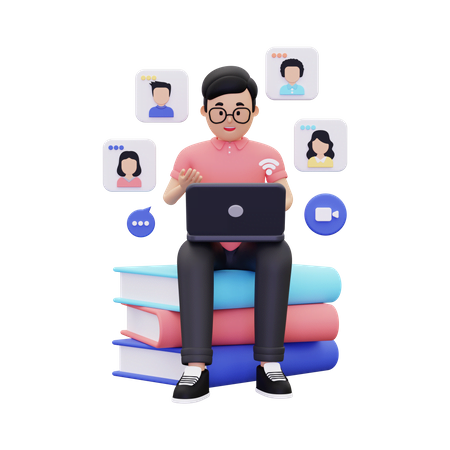 5- Internet purchases are increasing year by year
According to official reports, in 2013, the amount of online shopping transactions of Iranians was more than 52 thousand billion tomans, this figure increased significantly at the end of 2014 and increased to more than 93 thousand billion tomans, and in 2015, it was nearly 99 thousand billion tomans. The online shopping transaction was announced.
In America, of course, these figures are much higher. For example, in 2015, it was announced that 341.7 billion dollars were purchased through the Internet, and predictions show that Internet shoppers will spend more than 385 billion dollars on their purchases in 2017.
Paying attention to these numbers shows why you should have a website! Because otherwise, you have ignored an incredibly large and growing market, and perhaps ignoring the prominent position of the virtual space in making transactions in the coming years will cause you huge losses.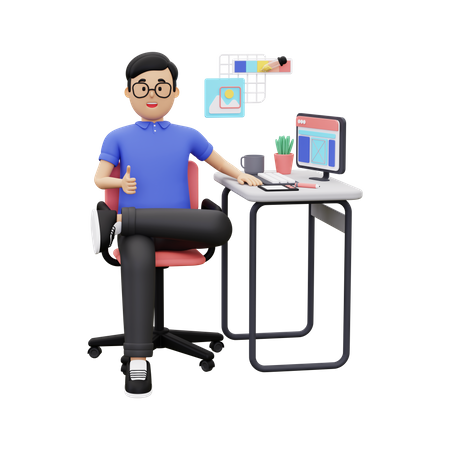 6- Having a website can direct customers to the store
If you own a bike shop, investing in a website design and online presence can dramatically increase your in-person sales. Thanks to the increasing popularity of virtual exhibitions and showcases and through people's desire to do research before buying, if you have designed a comprehensive website with complete and accurate information about your product or service, you can attract a large number of customers. Drive the prospect to your store.
Still, 90% of purchases in the world are made through face-to-face visits, and this is why having a website as a place to offer and display goods and explain them is one of the most effective marketing and sales methods today. comes.
What is your reason for not entering the online space?
If you are really looking to increase your income and develop your business, you should know that nowadays having a website is as essential as having a business card for any job.
You can start right now and register a domain name in your name or your company's name. Then, enter your business online in the Real Robot website design company.


Get started and good luck