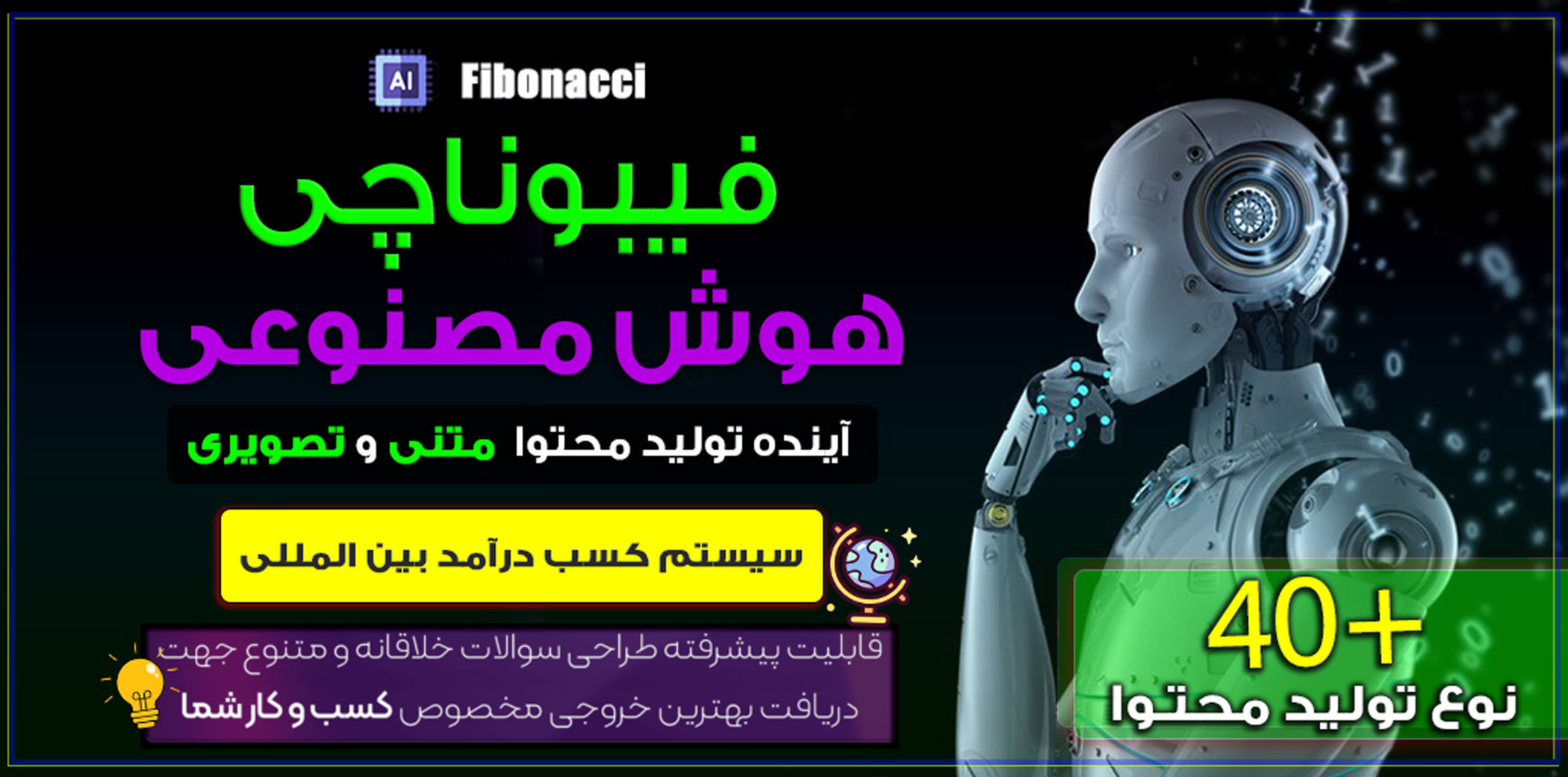 In the country of Iran, for the first time in the city of Olinha, by the digital marketing and intelligent business management team with more than 6 years of experience in the field of web service design and SEO, professional content production by the diligent freelance programming team of this company. Iran's domestic digital products market Provided.
For the first time, Iranian artificial intelligence Fibonacci in the city of firsts; Tabriz
Real robot From the first bilingual Farsi/English content creation tool with artificial intelligence called 'Fibonacciofficially unveiled. This site with the address fibonacci.monster It is freely available and usable by the public. Click now to buy Fibonacci AI script.
Along with free advice and technical support
company Mehr Iranian Smart Technologies With the official platform www.Realrobot.ir It has been appreciated many times by the economic and employment creation institutions of the country. Real Robot is one of the best digital and market-oriented technology platforms.
Real Robot's new Fibonacci product
The founder of this website as one of the top entrepreneurs and digital marketer expert and thinker in the northwest and the whole country Amir Hossein Mehrdoost He will give a speech in June 1402 and the sixth anniversary of the establishment of this company. To participate in Seminar May 22, 2023 Be in touch with the phone numbers of the collection.

Fibonacci artificial intelligence script became Persian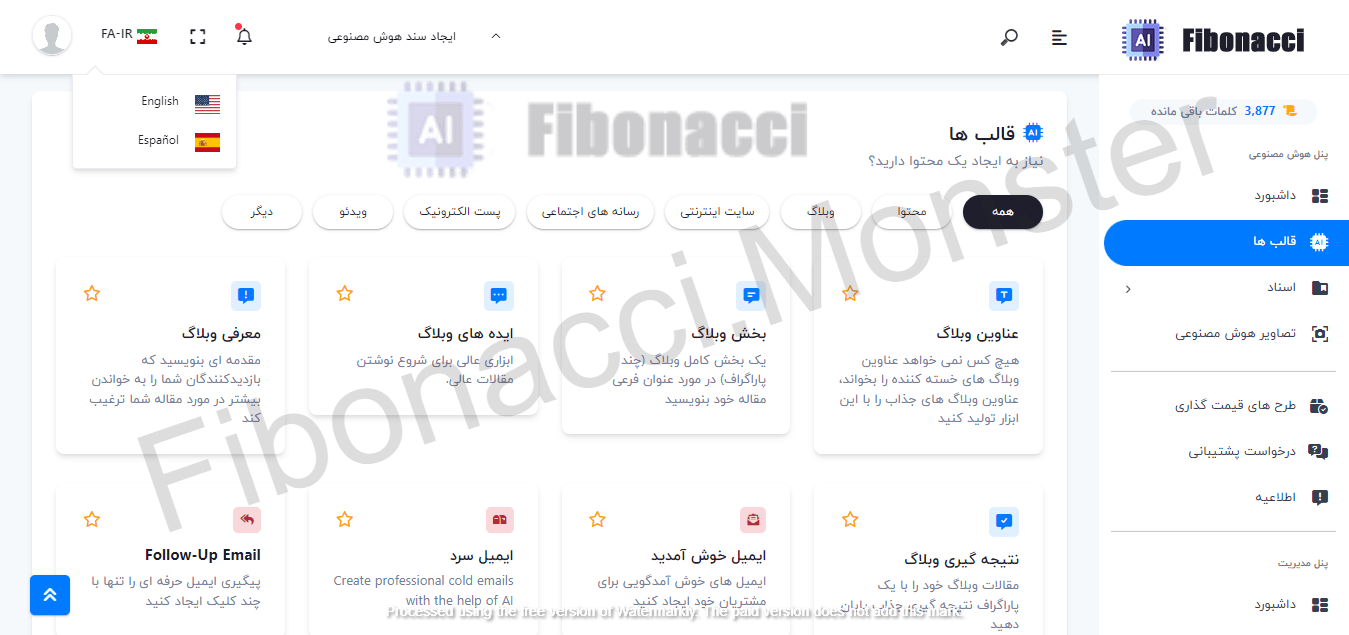 Fibonacci artificial intelligence script  All features: OpenAi  to Fibonacci artificial intelligence script is executed. .
Business today Fibonacci artificial intelligence Start your own AI content creator!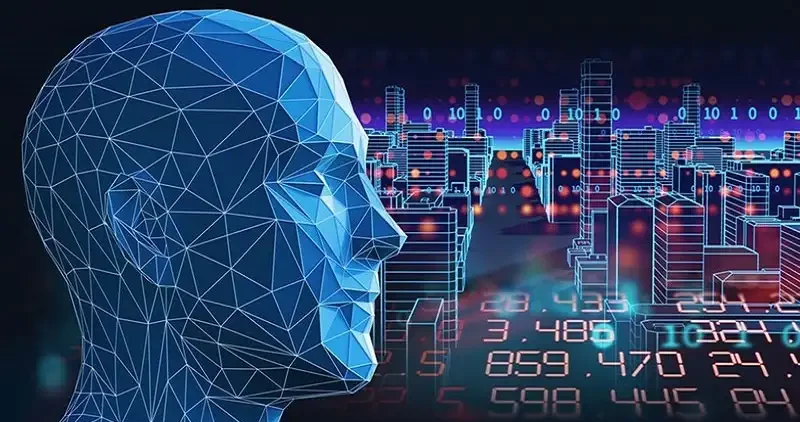 From the first appearanceArtificial intelligence(Artificial intelligence | AI) has been around half a century and today this science is considered one of the most popular fields in the field of computer science.
Basic artificial intelligence forDeep learning» (Deep learning) و «Neural Networks» (Neural Network) is considered and is developing rapidly.
In today's technology world, artificial intelligence has become one of the important methods of software development and also has a high growth potential.
Different methods based on artificial intelligence are presented every day.

Creating solutions using artificial intelligence still has many challenges and needs to be explored.
Also, due to this increased use, job positions in this field are expanding and many people are looking for information about how to build artificial intelligence.
General description of the Fibonacci artificial intelligence script product:
Fibonacci 2023 AI script is a powerful artificial intelligence platform that allows your users to use advanced OpenAI artificial intelligence technology to generate various text content such as Use articles, blogs, advertisements, media, etc. in 37 languages. The potential your users can generate is essentially endless.
With the help of Fibonacci script, you can use artificial intelligence for Creating an international and money-making business use.
That's why we suggest with The lowest possible capital و Professional software and hardware support Real Robot team this Unlimited money making business Ability to grow start the

Users can also generate AI images just by describing the image through the OpenAI DALL-E AI solution. Fibonacci has a powerful admin panel that allows you to control and manage the type of Openai models (GPT4, GPT3 Turbo, GPT3:, Curie, Babbage, Ada) you want to allow for each user group.
You can also create subscription plans that include detailed models to use and many additional scripting features. Its writing assistant feature is suitable for any business and helps to save time. Start your own business in minutes with Fibonacci today!
Using the available portals, you can receive digital currency from users, such as: Bitcoin - Ethereum and...
The best features of the Fibonacci AI script
Adjust any of the OpenAI models as needed (GPT4 (8k/32k), ChatGPT 3.5 Turbo, GPT3: Ada, Babbage, Curie,)
OpenAI DALL-E-2 support for generating artificial intelligence images
Support text production in 37 languages
Unlimited custom template creation feature as follows:

Blog titles
Blog section
Blog ideas
Introducing the blog
Conclusion of the blog
Facebook ads
Article producer
Content rewriter
Paragraph generator
talking points
Pros and cons
Summarize the text
Product Description
Startup name generator
Product name generator
Meta description
Frequently Asked Questions
Answers to frequently asked questions
Testimonials/reviews
problem-disruption-solution
Video description
Video titles
YouTube sticker maker
Instagram caption
Instagram hashtag generator
Social media post (personal)
Social media post (business)
Facebook Headlines
Google ad headlines
Description of Google Ads
Scientific Paper
Welcome email
Cold email
Follow up email
Creative stories
Grammar checker
Summary for second grade
Video scripts
Amazon product description

AI code feature
Control the length of the text result
Convert any template to professional grade
WYSIWYG editor
Export results in PDF, Word and Text documents
Set templates as favorites
Save AI image results to Wasabi and Amazon S3
Control access to the template category per user group/subscription plan
Google 2FA Authentication
Google Adsense support
Monitor user spending and inventory
Complete affiliate/referral system
Fully responsive interface
Create monthly subscription plans
Create annual subscription plans
Create prepaid plans
Close monitoring of monthly and annual income
The AI ​​script platform is completely ready
Powerful management panel
Developed with PHP 8.1 and Laravel 9.1
Detailed and comprehensive documentation
6 months product support provided
27. Different payment gateways include:
PayPal (online) (monthly / yearly / prepaid)
Stripe (online) (monthly / yearly / prepaid)
Razorpay (Online) (Monthly / Yearly / Prepaid)
Paystack (Online) (Monthly / Yearly / Prepaid)
Bank transfer (offline) (monthly / yearly / prepaid)
Mollie (Online) (Monthly / Yearly / Prepaid)
Braintree (Online) (Prepaid)
Coinbase (online) (prepaid)
Zarin Pal coming soon
Release Notes – Change Reports:
بUpdated in new:
2023.03.26 – v1.4
– New: GPT 4 model (8K/32K) added
– جدید: پشتیبانی از تایلندی، بلغاری، لیتوانیایی، اوکراینی اضافه شده است
– جدید: فضای ذخیره سازی Amason S3 برای تصاویر هوش مصنوعی اضافه شد
– جدید: ذخیره سازی ابری Wasabi برای تصاویر هوش مصنوعی اضافه شد
– جدید: ویژگی کد هوش مصنوعی اضافه شده است
– جدید: ویژگی Art Styles برای تصاویر هوش مصنوعی اضافه شد
– جدید: ویژگی Art Medium برای تصاویر هوش مصنوعی اضافه شد
– جدید: ویژگی Art Mood برای تصاویر هوش مصنوعی اضافه شد
– جدید: ویژگی ایجاد دسته بندی سفارشی اضافه شده است
– جدید: ویژگی ویرایشگر قالب سفارشی اضافه شده است
– به روز رسانی: فایل زبان en.json با کلمات گمشده به روز شد
– به روز رسانی: لغو طرح اشتراک اعتبارات را تا زمانی که تمام یا تمدید شود حفظ می کند
– به روز رسانی: اطلاعات حق چاپ صفحه ورود/ثبت حذف شد
– به روز رسانی: اعتبار پیش فرض صفحه ورود حذف شد
– به روز رسانی: قابلیت حذف 0.00 در قیمت گذاری اضافه شده است
– به روز رسانی: کنترلر Stripe webhook به روز شد
– به روز رسانی: کنترلر وب هوک پی پال به روز شد
– به روز رسانی: کنترلر وب هوک کوین بیس به روز شد
– به روز رسانی: کنترلر وب هوک Razorpay به روز شد
– به روز رسانی: کنترلر وب هوک Paystack به روز شد
– رفع: مشکل پرداخت طرح پیش پرداخت Razorpay برطرف شد
– Fix: Fixed Google 2FA issue
– Fixed: The referral payment system tracks the payment commission correctly
– Fix: Fixed copy referral link button
– Fix: Fixed restoring password page responsiveness
– Fix: User profile shows correct subscription between monthly or yearly
09.03.2023 – v1.3
– New: The feature of creating unlimited custom templates has been added
– New: Added ChatGPT 3.5 Turbo model
- New: The academic article format was added
– New: Added welcome email template
- New: Added cold email template
– New: Email template tracking added
- New: Creative stories format added
- New: Grammar Checker template added
- New: Added summary for second class format
– New: Added video script template
– New: Added Amazon product description template
- New: Template filter feature has been added
- New: Export in text format has been added
- Update: Results and template display pages have been updated
– Update: Removed autosave feature for text results
- Update: The AI ​​image result table has been updated
- Update: The table of all documents has been updated
- Fixed: The problem of creating the user's default workbook has been fixed
- Fixed: Responsiveness of the workbooks page has been improved
- Fixed: Default login page credentials were removed
- Fixed: Responsiveness of login page has been improved
– Fixed: Support email link fixed
- Fixed: The referral email registration link was fixed in the email
21.02.2023 – v1.2
– New: Added support for Portuguese (Brazil), Slovenian, Vietnamese, Swahili, Romanian
– New: Problem-Agitate-Solution template added
- New: Added video description format
- New: Added video title format
– New: Added YouTube Tags Generator template
- New: Added Instagram Captions template
– New: Instagram Hashtag Generator template added
– New: Added social media (personal) post template
– New: Social media post (business) template added
– New: Facebook Headlines template added
- New: Added Google Ads Headlines template
– New: Added Google Ads description template
– Update: The styling of the templates has been updated
- Update: Credit view added in template and image generation
- Update: The translation file has been updated with the missing words
– Fixed: Stripe 3D payment issue fixed
- Fix: The bank transfer payment problem has been fixed
– Fixed: Display monthly/yearly profile of fixed combination
- Fixed: Missing icons on some hostings have been fixed
– Fix: Blogs see updated excerpt, hide html tags fixed
16.02.2023 – v1.1
– Update: Updated backend menu user UX
– Update: Redirect users to templates page
– Update: The maximum number of text results in Fibonacci settings is increased to 4K
- Fix: Workbooks view repair table
- Fixed: Subscribe button in fixing user dashboard route
– Fix: Correct assignment of default image credits for new registered users
13.02.2023 – Version 1.0
- Initial publication